APPROVED COLOR COMBINATIONS
Ideally the seal will be printed in full color, however, not all applications will allow for full color. Likewise, grayscale printing applications may have similar limitations, in which case the 2-color seal is preferred. If a 2-color seal is not possible the seal can be reproduced in 1-color .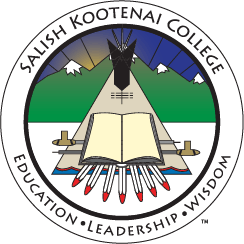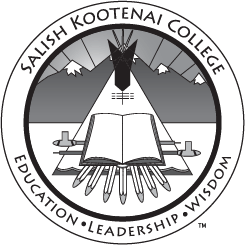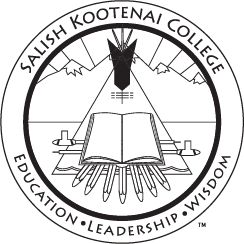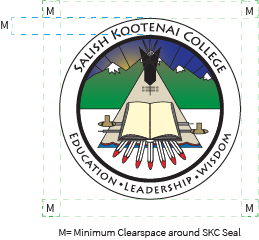 Ensure that when using the SKC Seal in a layout that adequate clearspace is allowed on all sides of the Seal. Clearspace refers to the distance between one design element and another, not including a background image.
Clearspace may be ignored only when the SKC Seal is being used as a watermark behind text and other images. If another instance of the seal is used in the same layout, however, please provide for acceptable clearspace.
SMALLEST ALLOWABLE REPRODUCTION SIZE
Do not reproduce the SKC Seal in a size smaller than 1 inch on paper media, 2 inches on decorated apparel.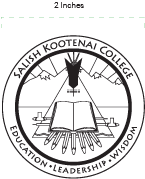 SMALL EMBROIDERED SKC SEAL
When the SKC Seal is embroidered at a size smaller than six inches please use the "Small Embroidered Version". The SKC Seal "new" small embroidery file takes advantage of the 3d nature of embroidery and saves stitches providing a lower cost and more attractive version of the official college seal than seen in the past. This logo would be used as left or right chest location or on bags, backpacks, golf bags etc;.
When placing an embroidery order we suggest you see a "sew-out" of the design before committing to the order. In 40 years the seal has gone through a handful of alterations, it's best to ensure everyone is on the same page. It's pretty disappointing to receive an order with the wrong design on it.
It is only acceptable to embroider the SKC seal on Black, Vegas Gold, White, and Grey colored garments.
For approved garment colors see Apparel Guidelines page.
The consistent and professional reproduction of SKC's seal and Charging Bison logo and the proper us of our selected fonts is essential in providing a public image of a pre-eminent institute of higher education. As such please avoid doing ANY of the following to SKC's seal.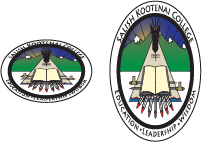 Do NOT rotate the Seal at all

Do NOT use low resolution versions